The Krushuna Waterfalls are three dramatic waterfalls that lie at the head of Krushuna River in western Bulgaria, and as such, they are part of the much larger Pirin National Park. At around 100 meters high, the highest one in particular has mesmerized both hikers and tourists alike with its unique natural beauty, and it remains one of the most popular attractions of Bulgaria's most beautiful national park. If you plan to visit these breathtaking natural wonders during your stay in the country, here are some things you will need to know.
I was here almost 10 years ago and I was so surprised with how much the area has been developed. There is a hotel, restaurants, a public pool, a small market, and paved road. All this was non-existent when I visited the Krushuna Waterfalls for the first time. There were hardly any roads or signs back then. Now it is very organized and suitable for tourism.
The only thing that I will not is that 10 years ago the falls were a lot more full of water. Not sure why and if the development is the reason from the small flow, but just wanted to point that out.
In any case, this is one of the most beautiful hikes and I would recommend it to anyone looking for a trip to Bulgaria.
What do you need to know?
Located just 35km from the city of Lovech, Krushuna is a village with a couple of small shops and restaurants. The Krushuna waterfalls are located about 2km from the village and offer a breathtaking walk through nature. The waterfalls are surrounded by lush vegetation, moss-covered rocks, and crystal clear waters that make for an idyllic setting. The falls themselves are awe-inspiring to behold as they cascade down into the pool below. Additionally, there is a natural stone staircase leading up to the top of the falls so you can enjoy some spectacular views before coming back down again.
This spot is perfect for anyone looking to take in some fresh air or enjoy some peace and tranquility away from crowded tourist spots!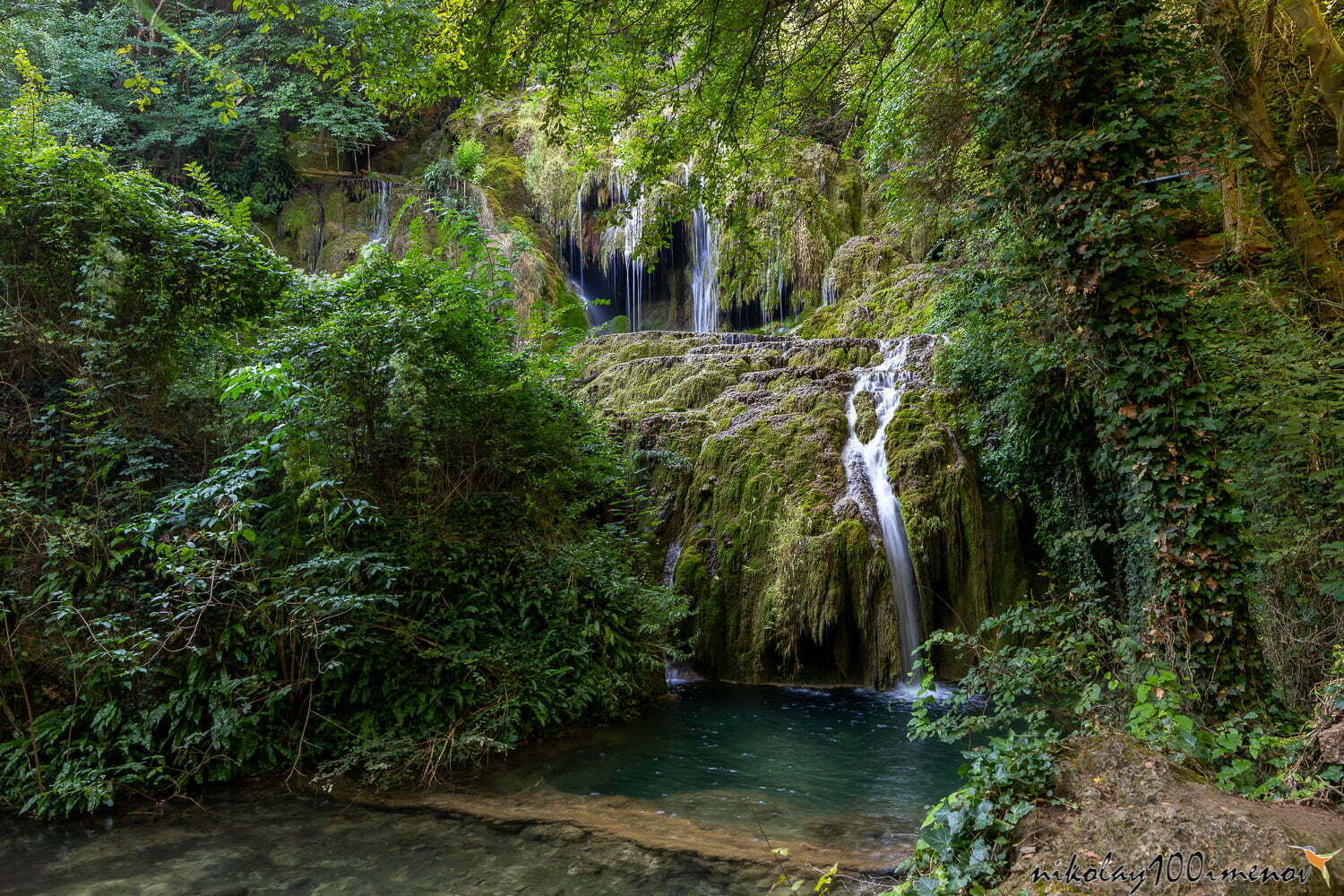 There are three paths to get to the different parts of the falls. Two of them are very light with almost no inclination. Almost anyone can reach the Krushuna waterfalls. The hardest part is to climb a few stairs to the biggest waterfall. If you want to reach the Waterfall Cave then there are a few steep slopes which can be hard for some people.
Wear comfortable shoes and clothes that you don't mind getting dirty. If you're going in the summer, wear light clothing that is cool and will dry quickly if it gets wet. If you're going in the winter, wear warm layers that will keep you from getting too cold or from getting sick.
Remember to bring water for drinking as well as for washing up after the walk!
Places to stay near Krushuna Waterfalls
How much time will it take?
It took us around 45 minutes to walk the whole Krushuna waterfalls, not including the time it took to take pictures. We walked for about 15 minutes before we found the first waterfall and then stopped there for a few minutes to take in the view. The path then led us through a dark tunnel of trees before finally ending at the third, and highest, waterfall. There are also two smaller waterfalls on the way which offer views that are more secluded than those of the first two falls. The first one is just off the beaten path while you have to scramble down an incline to get to the second one.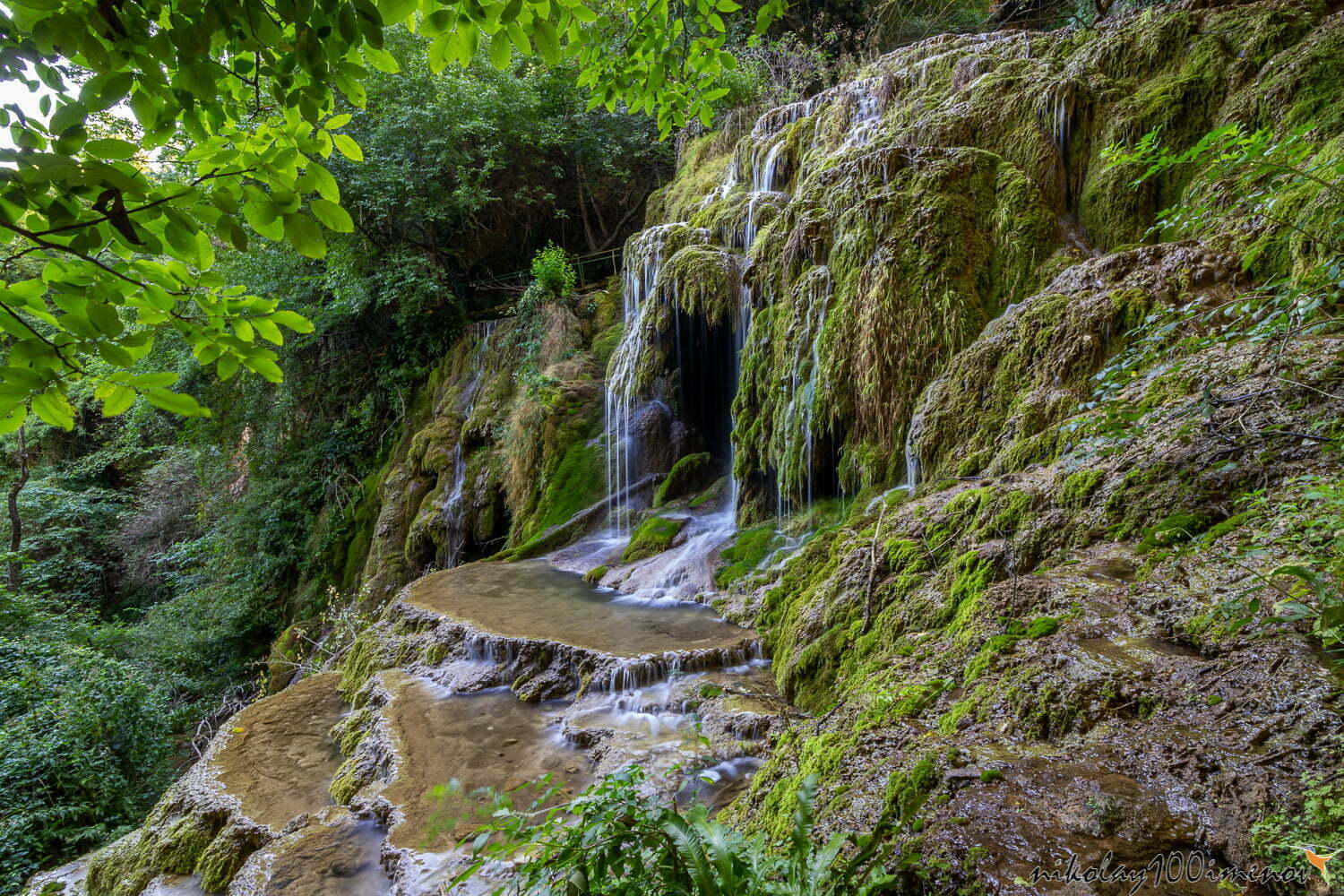 The Krushuna waterfalls are an incredible site worth seeing and exploring. There is a small fee to enter the falls (5 BGN as of March 2022), which you can only pay by cash. After paying the fee, you will be given a map of the falls area, which is a great way to find your way around and explore what's available. The map indicates where there are places for picnics, as well as different hiking trails that lead to different locations in the park. There are also restrooms onsite for visitors to use.
The Krushuna waterfalls themselves are absolutely stunning–especially during rainy seasons when they have more water running down them–and walking through them feels like being in another world entirely.
What are your options if you have more time or money available?
If you have more time, you could plan a picnic at the waterfalls. If you have extra money, the best way to experience the Krushuna falls is to stay overnight in one of the rooms at the lodge. You can also take a swim in the pool or a dip in one of their hot tubs. And if you want to go horseback riding through the forest, they offer that too! Hotel & Relax Zone Cattleya has all sorts of activities for guests to do while staying here. So if you're looking for an escape from the city with all your needs catered to, this is it!
360 Virtual Tour of Krushuna Waterfalls
Video about Krushuna Waterfalls