Lake Ohrid is considered as the oldest lake in Europe and it is a site that every traveler should visit. During my trip, I explored many places around Lake Ohrid and here are some suggestions on how to spend your holiday there.
Struga - city for calming and relaxing holiday
Why not take the chance to visit Struga and enjoy a relaxing holiday? The town is located on the coast of Lake Ohrid, which makes it an ideal destination for people who want to spend their time on the beach.
It is a very small and quiet town. There are no busy streets or noise. People are very smiling and friendly. It is perfect for a calm and relaxing holiday.
The city's main attraction is Black Drin River, which crosses through it and flows out of Lake Ohrid. The river is 149 km long and on both its banks in the city there are many great restaurants and coffee places. Struga is known for its traditional restaurants by the Black Drin river. This is the best place to enjoy a drink or nice meal in the evening.
Water sports and relaxing at the beach
The beach is a great place to relax and enjoy water sports like jetski, paddle board, waterjets and many more. You can go on a short Lake Cruise in the evening which will take you around the most famous spots on Lake Ohrid. Most of the cruises start from Ohrid town, but you can always ask a local person and for sure they will find a way to organize it in your town or resort.
The water is clean and the beaches are well maintained. There are also some small pebble beaches in little bays around the lake.
There are plenty of nice restaurants along the shore, with some offering live music during summer evenings.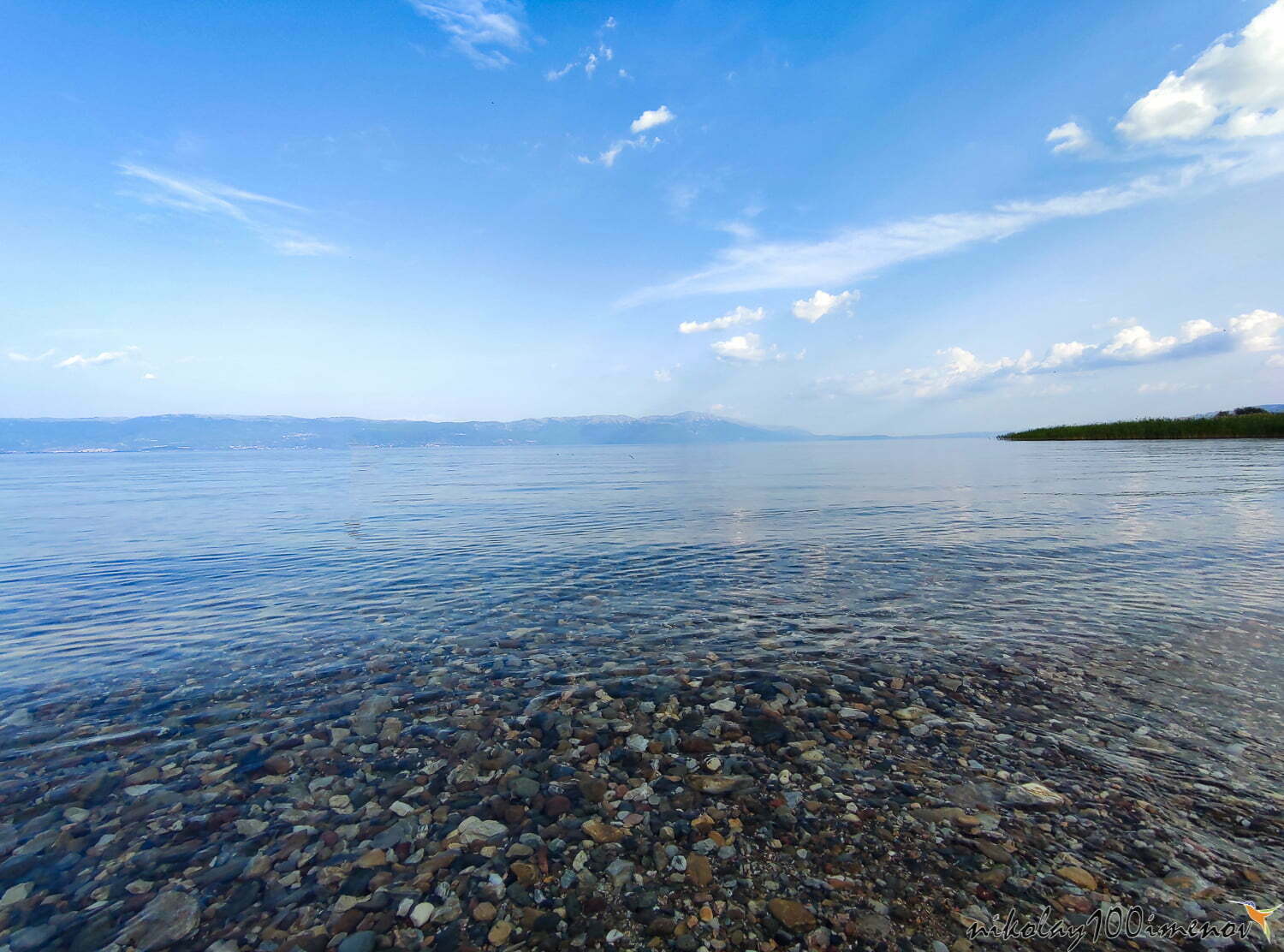 Fish restaurant by the lake at Radozhda village
The must do for you holiday on Lake Ohrid is enjoying a fish in a restaurant on the beach. One of the best places to do that is Radozhda village.
Driving to Radozhda village on Lake Ohrid by following the road south from Struga city or west from Ohrid City along with its shoreline villages; you'll also pass through several small towns such as Gradsko, Pestani etc before settling down at Radozhda village which is situated right next to the lake itself!
The village is a hidden gem, because it is very small and there are almost no tourists. The food is just amazing. Whatever you choose I am sure it will blow your mind with the amount of flavors in each bite. But my suggestion is to try the local fish called Belvitsa combined with some salad and local wine. You will not regret it. And the most important thing is that you will enjoy all that with an amazing view to the Ohrid lake.
Places to stay near Struga
An important stop at the Archaeological Museum in Ohrid town
Lake Ohrid is an incredibly beautiful lake located in Macedonia, and it's famous for being one of the oldest lakes in the world. That's why it is important to visit the Archaeological Museum in Ohrid town.
It's not a sight you'll want to miss.
It's open every day of the week.
The museum is located in the center of Ohrid town, within walking distance from the lake.
First opened in 1968 as part of the cultural and historical preservation efforts of King Boris III, it's home to artifacts dating back thousands of years that have been discovered throughout Macedonia. There are also some interesting things about how they were used in everyday life like arrows with poison tips or pieces of pottery used for cooking.
There are many archaeological site to visit in Ohrid – Tsar Samuel's Fortress, Antique Theater, Plaoshnik, Polyconchal basilica at Plaoshnik and more.
Enjoying a boat ride and the white pebble beach of Trpejca
Boat ride on the lake – A boat ride is a must, and it's even better if you can take it at sunset. The best place to do this is from Trpejca beach
White beach of Trpejca – This white pebble beach has crystal clear water. It's also one of the most popular destinations on Lake Ohrid that attracts many locals as well as tourists. It offers all sorts of activities such as fishing, swimming and sunbathing around its pristine waters – not to mention its location close to town makes it easy for everyone including families with children who want their own private space away from other people yet close enough just in case something happens while they're enjoying themselves here!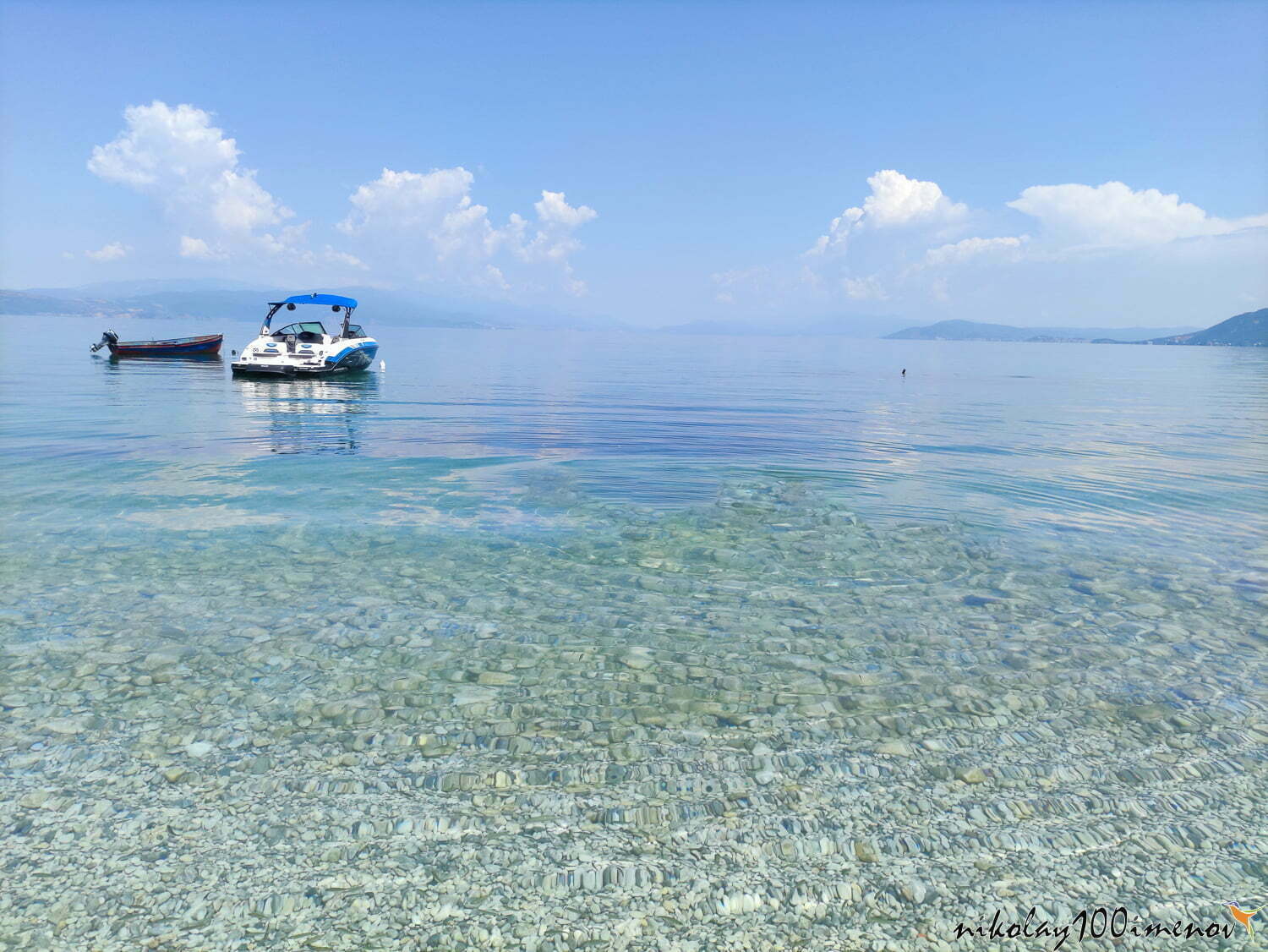 Lake Ohrid is certainly one of the most beautiful lakes I have ever seen.
Lake Ohrid is certainly one of the most beautiful lakes I have ever seen. It was placed on UNESCO World Heritage Site list in 1979, and it is also considered to be Europe's oldest lake. The reason why Lake Ohrid is so unique is because it has a unique ecosystem and a very high level of biodiversity.
As you can see, there are many things to do at Lake Ohrid. You can enjoy water sports or relax by the beach. If you want a more active holiday, then try climbing up to a fort and walking around the city. There are many traditional restaurants where you can taste local dishes and drinks such as Rakiya!