One day in Leipzig is all you need to experience the city's rich history and vibrant culture. Located in the German state of Saxony, Leipzig has become known as the "New Berlin," thanks to its unique combination of culture, art, and entertainment. There is a lot to do in this vibrant city, from parks and nightlife to museums and galleries. In order to help you discover Leipzig and make the most of your stay, this guide will show you the best of what the city has to offer in just 24 hours.
Leipzig is a vibrant city located in the heart of eastern Germany. It is becoming increasingly popular for visitors looking to explore a new city and experience the best that Europe has to offer. Whether you have one day or a week to spend in Leipzig, there's no shortage of things to do, sights to see and food to try.
For those visiting for one day, here's what you can do: Start off your visit at Augustusplatz and the University of Leipzig. Here, you will find a number of museums, galleries and monuments that commemorate the city's rich history and culture. After this, take a stroll through the streets of Leipzig, including St Nicholas Church, Goethe Memorial and Mädler-Passage. Finally, end your day with a trip to the bustling Market square, the Battle of the Nations Monument, and the Sudfriedhof Cemetery Park.
No matter how long or how short your trip, Leipzig has a lot of attractions to see. You may make the most of your vacation to this lovely city by exploring its historical landmarks, monuments, art galleries, and cultural attractions.
Augustusplatz and the University
When it comes to sights in Leipzig, Augustusplatz and the University are must-sees. Augustusplatz is the central square of Leipzig, located at the heart of the city. It's here you can get a feel for the energy of the city and admire the impressive architecture. The square is home to many attractions, such as a botanical garden, an opera house and even a monument dedicated to Emperor Augustus. At the south end of the square lies the University of Leipzig. Established in 1409, it was one of the oldest universities in Germany and has been responsible for some of the most significant advances in science and philosophy. Today, it remains one of the largest and most prestigious universities in the country, with many renowned scholars and researchers among its staff. Visitors can explore the university's historic courtyards, stunning churches and stately buildings, while taking in the atmosphere of this world-renowned institution. There are also plenty of opportunities for visitors to learn more about the university's rich history and its contribution to science and culture. Whether you're looking for an educational experience or just want to soak up the culture and history, Augustusplatz and the University are definitely worth a visit if you spent one day in Leipzig.
Walk around the streets of Leipzig - St Nicholas Church, Goethe Memorial and Mädler-Passage
Leipzig is full of beautiful sights to explore and St Nicholas Church, Goethe Memorial, and Mädler-Passage are just a few of them. Start your exploration by visiting the St Nicholas Church, a beautiful gothic structure with intricate stained glass windows and a large organ. Admire the breathtaking architecture and take in the solemn atmosphere before heading over to the Goethe Memorial nearby. The monument pays homage to the city's most famous resident, the renowned poet Johann Wolfgang von Goethe. The memorial features a bronze bust of Goethe in front of a granite slab inscribed with his words.
Continue your journey through Leipzig's streets and make your way to the Mädler-Passage, a majestic shopping mall built in the early 20th century. The passage is lined with cafes and stores featuring clothes and accessories from local artisans. Take some time to explore the mall and its offerings before returning to the street. What better way to end your day in Leipzig than with a stroll through the city's historic streets?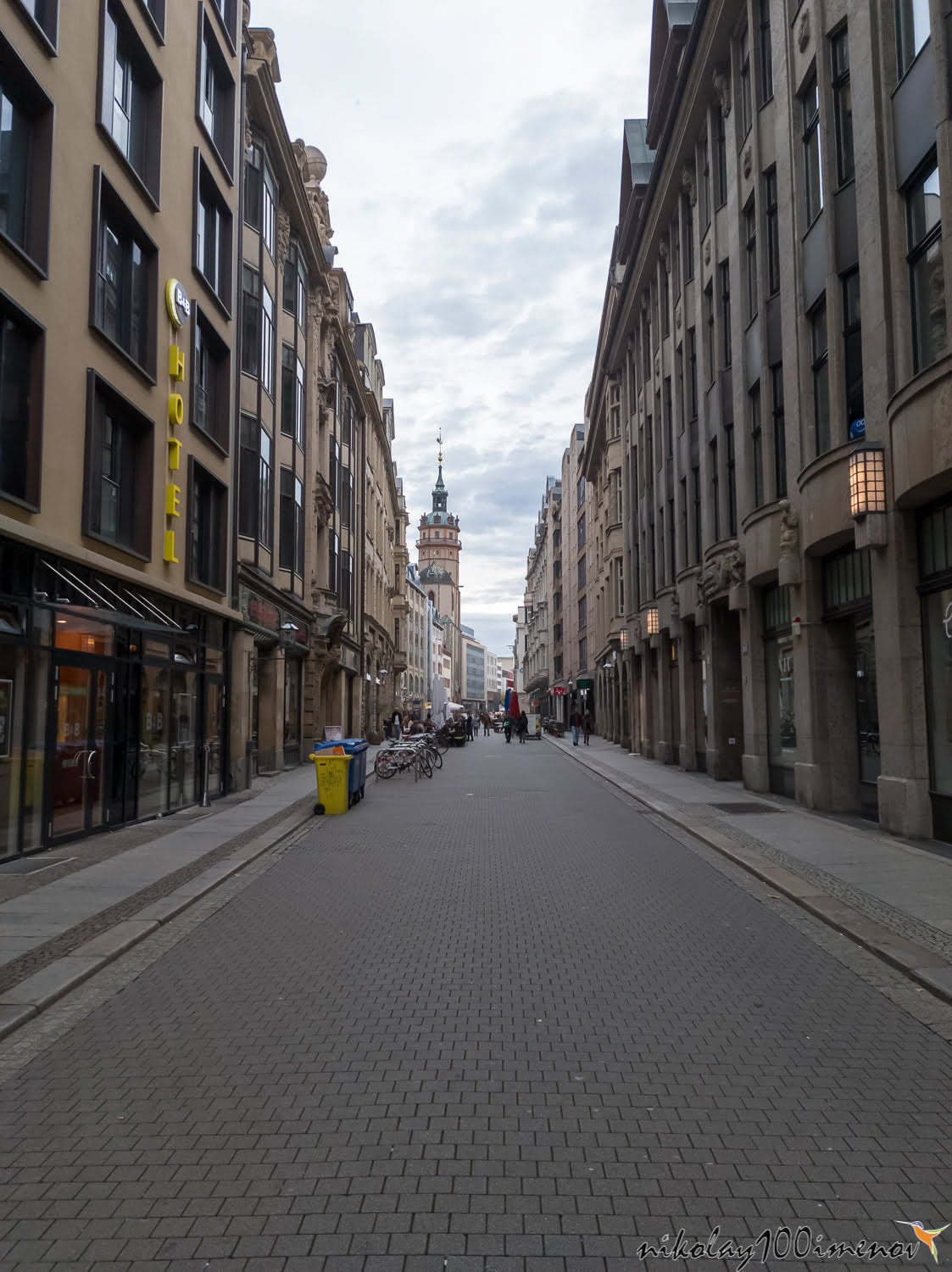 Cheap Flights to Leipzig/Halle
Origin - Destination
Departure at
Return at
Find tickets

Dublin

↔

Leipzig/Halle

18 June 2023
21 June 2023
Buy from 66

Antalya

↔

Leipzig/Halle

18 May 2023
21 May 2023
Buy from 168

London

↔

Leipzig/Halle

12 June 2023
14 June 2023
Buy from 176

Alicante

↔

Leipzig/Halle

1 June 2023
7 June 2023
Buy from 197

Istanbul

↔

Leipzig/Halle

1 June 2023
6 June 2023
Buy from 209

Belgrade

↔

Leipzig/Halle

2 June 2023
4 June 2023
Buy from 244

Dusseldorf

↔

Leipzig/Halle

7 June 2023
9 June 2023
Buy from 329

Vienna

↔

Leipzig/Halle

28 May 2023
30 May 2023
Buy from 335

Barcelona

↔

Leipzig/Halle

11 June 2023
17 June 2023
Buy from 336

Yerevan

↔

Leipzig/Halle

19 May 2023
21 May 2023
Buy from 347
Leipzig's historic market square is a must-see when visiting the city. This public space has served as a meeting place for centuries and is now home to some of the city's best attractions. Stroll around the area and take in the stunning Renaissance architecture, then stop for lunch at one of the many restaurants and cafes in the area.
Places to stay in Frankfurt
Battle of the Nations and Sudfriedhof Cemetery Park
The Battle of the Nations, or Völkerschlachtdenkmal, is one of Leipzig's most iconic monuments. This tribute commemorates the 1813 battle that marked the end of the Napoleonic Wars. The monument consists of a temple, a 70-meter-tall bell tower and several smaller chapels. There are regular tours and lectures held at the monument, so visitors can learn more about its history.
Another must-see site in Leipzig is Sudfriedhof Cemetery Park. This sprawling park, located on the former city wall of Leipzig, is filled with various sculptures, monuments and graves. It's a great place to relax, take in the beautiful greenery, and learn about some of the city's past. Visitors can explore the cemetery's catacombs, which feature a variety of artifacts, as well as the remains of thousands of soldiers who fought in the Battle of Leipzig.
If you're looking for something to do for one day in Leipzig, a visit to Battle of the Nations and Sudfriedhof Cemetery Park should definitely be at the top of your list. Here, you can explore the impressive monument and wander through the lush cemetery park. Don't forget to bring your camera; these sites provide a unique look into Leipzig's history that will make for an unforgettable experience.