Koprivshtitsa is a unique destination in Bulgaria, providing a glimpse of what life was like centuries ago. With its cobblestone streets, lush valleys, and preserved historical architecture, it's easy to imagine yourself being transported back in time as you explore the top sights of Koprivshtitsa. From the iconic monuments and museums to the beautiful churches and traditional Bulgarian restaurants, there is something for everyone to enjoy. Whether you're looking for a relaxing getaway or an immersive cultural experience, Koprivshtitsa has it all.
Koprivshtitsa is a small, picturesque town located in the heart of Bulgaria. It is one of the most important landmarks of Bulgarian culture and history, with a rich heritage from its past. Visitors to Koprivshtitsa will be able to travel back in time and experience the old world charm of this charming town.
The town is well-known for its many historical monuments, museums and old homes. Upon arrival, visitors are greeted by the beautiful views of the Sredna Gora Mountains and the old town of Koprivshtitsa. The cobblestone streets, ancient churches, and traditional houses are all reminders of a time long gone by.
Koprivshtitsa is an ideal destination for travelers looking to explore Bulgarian culture and history. With its various landmarks and attractions, there is something for everyone. Whether you're looking to take a stroll through the old town or visit some of the many museums, you will not be disappointed. Koprivshtitsa is easily accessible from the nearby city of Sofia. There are multiple daily buses that leave from the Central Bus Station to the old town. Alternatively, you can also take a train from Sofia to Koprivshtitsa. The train station in Koprivshtitsa is located about 9 km fron the town. There is a minibus that transfers all passengers to the city centre and back. The minibus travels only when there is a scheduled train arrival or departure.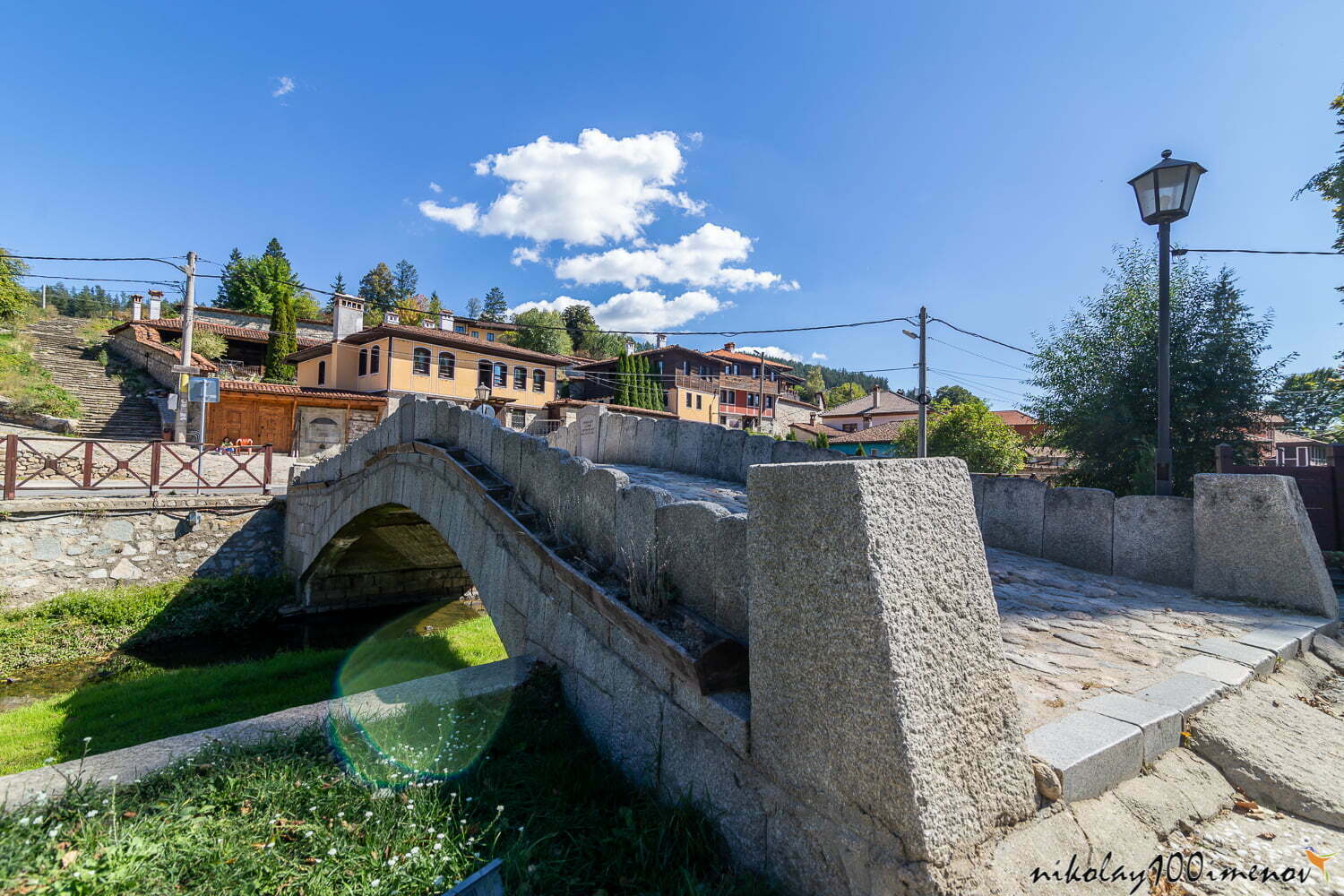 House-Museum of Lyuben Karavelov
The House-Museum of Lyuben Karavelov is a must-visit destination in Koprivshtitsa, located in the old town and easy to find. It was built in the 19th century, and is one of the oldest preserved buildings in Koprivshtitsa. Inside, visitors can take a tour of the house and learn more about the life and works of Lyuben Karavelov. The museum houses many artefacts from Karavelov's era including books, furniture, and other items of historical value. There are also photographs and documents that tell the story of the Bulgarian Revival Fight, which Karavelov was a part of. In addition, there are also displays of traditional Bulgarian clothes, textiles and pottery. This is an interesting glimpse into the past that should not be missed. When exploring the old town, it's also worth checking out some of the older churches. Many have been around since the 17th or 18th centuries and still hold regular services. Other old attractions include monuments such as the Monument to Freedom Fighters in 1876 and the Monument to Vassil Levski, who was a leader during Bulgaria's independence struggle. There is even an old fountain from the 19th century, where visitors can enjoy a refreshing drink of water before heading off to explore more of Koprivshtitsa. Another notable sight in the old town is the clock tower, which has been standing since 1876. Although it has been restored over time, it still stands as a reminder of days gone by. Visitors will definitely enjoy spending time exploring all of these sights within the old town of Koprivshtitsa.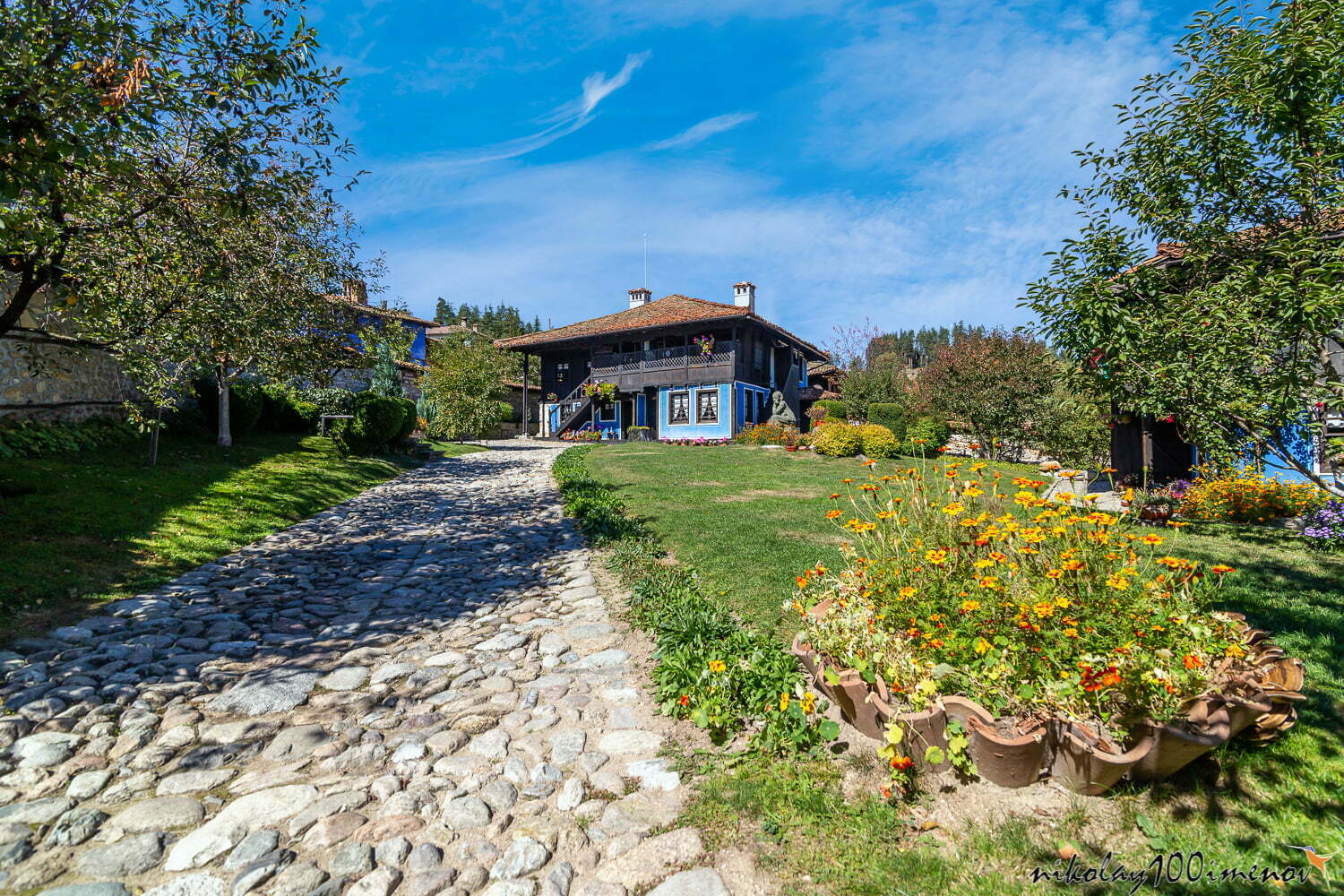 When visiting Koprivshtitsa, it is impossible to miss the Church of the Assumption. The church stands in the old town and is one of the most important monuments from the Bulgarian Revival period. It was built in 1837 and features classic Bulgarian architecture. Inside the church, visitors can see the beautiful murals depicting the Assumption of Mary. The building also features a bell tower, where visitors can admire the view over Koprivshtitsa and its old town. The church is still used today for religious services and for special occasions, such as weddings. Visiting the Church of the Assumption is an amazing experience and a must-see if you're visiting Koprivshtitsa. Once you're done exploring the church grounds, take some time to explore the old town. This historic area is filled with cobblestone streets, colorful buildings, and charming cafes. Take your time walking through the old town and explore all its hidden gems. From old churches to traditional Bulgarian homes, there's something fascinating to discover at every corner. You can also visit some of the historical museums in the old town, like the Regional History Museum or the Ethnographic Museum. They're both great places to learn more about the culture and history of Koprivshtitsa. Once you're done exploring the old town, make sure to take some time to relax in one of the many cozy cafes or pubs scattered throughout the area. There's nothing quite like enjoying a warm cup of coffee or tea while taking in all the sights and sounds of this unique old town.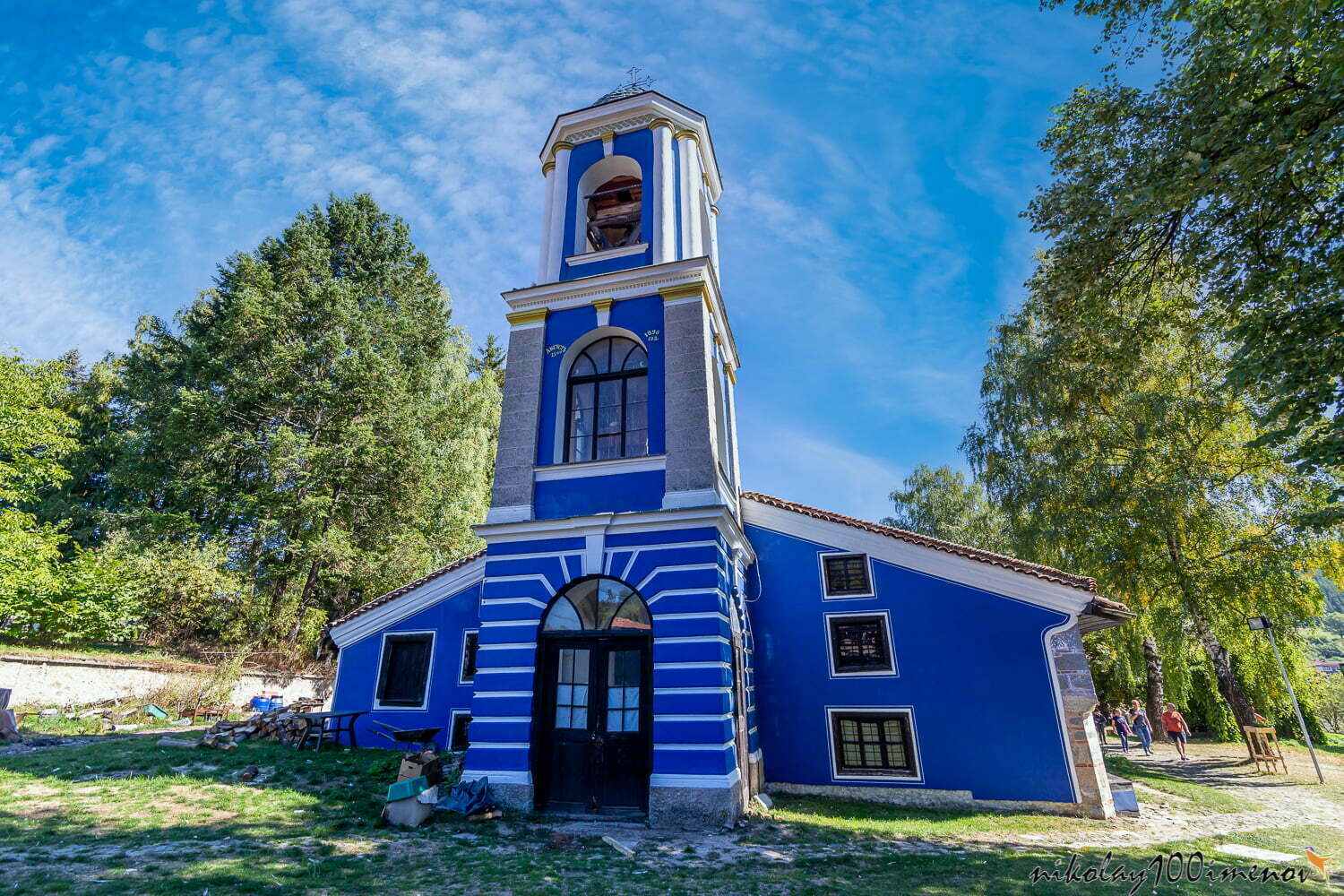 Places to stay in Koprivshtitsa
Todor Kableshkov Memorial House
Tucked away in the old town of Koprivshtitsa lies the Todor Kableshkov Memorial House. This house is dedicated to one of Bulgaria's most renowned revolutionaries, who was born and raised in the village. It was built in memory of him and his life's accomplishments.
The house is now a museum, where visitors can gain insight into Kableshkov's childhood and see a range of artifacts related to his life. Many of the items on display were gathered from family members and personal belongings, giving visitors an authentic glimpse into the past.
Visitors can also explore the house itself. It is made of traditional Bulgarian stone and wood, with a picturesque courtyard and garden. In addition, guests will be able to learn more about the local folklore, since many old traditions are still kept alive in the area.
The Todor Kableshkov Memorial House provides a unique opportunity for visitors to explore a piece of Bulgarian history and appreciate how far the country has come in its journey towards independence. The house is also home to a number of cultural events, such as music concerts and theatrical performances, so don't miss out on this opportunity to experience some culture while visiting Koprivshtitsa! Old Town Koprivshtitsa is well worth exploring too, as it has retained much of its original charm. From cobbled streets lined with old-fashioned buildings to historic churches, the old town offers a wealth of history and beauty that's hard to beat. Don't forget to take in the stunning views over the mountain valley either; no trip would be complete without it! And if you're looking for souvenirs to remember your visit, there are plenty of souvenir shops within Old Town selling locally produced goods that make great keepsakes. So if you're looking for a trip back in time, make sure you visit Old Town Koprivshtitsa; you won't regret it!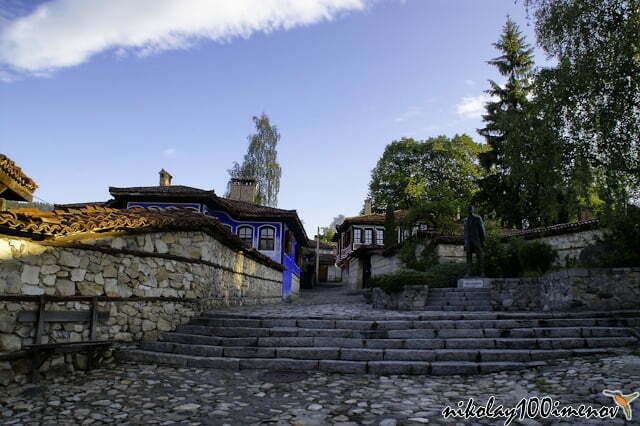 Take a Stroll Through the Old Town
Koprivshtitsa is an old town with a rich and fascinating history. As such, taking a stroll through the streets of this historical destination can be an incredibly rewarding experience. The cobblestone streets of Koprivshtitsa are lined with beautifully preserved homes, many of which date back to the 18th century. Taking in the views of these homes and other buildings will give you a glimpse into what life was like for the people who lived in this town centuries ago.
Be sure to take time to visit some of the interesting sites along your journey as well. These include the Ognianovo Monument, dedicated to a revolutionary hero from the 19th century, and the Church of St. George, built in 1835. You'll also want to take a look at some of the churches and monasteries that can be found throughout the old town.
Of course, no stroll through Koprivshtitsa would be complete without a visit to one of the many museums that can be found here. The Museum of Bulgarian Revival Fight and the Todor Kableshkov Memorial House are two popular stops on the tour. Both offer an interesting look into the history and culture of this region.
Finally, be sure to take time to just sit back and take it all in. Enjoying a cup of coffee or tea while admiring the stunning architecture is a great way to end your stroll through Koprivshtitsa's old town. You will leave with a newfound appreciation for this incredible destination and its long-standing history. Take a moment to explore the local marketplaces and find unique trinkets or souvenirs to remember your visit by. If you're looking for traditional clothing, local restaurants, or unique items, Koprivshtitsa's old town has them all! And don't forget about the local artisans selling handmade items – there are some beautiful pieces perfect for anyone's home decor! Take a few moments out of your day to simply observe the hustle and bustle of the old town. While cars now flood the roads of modern-day Koprivshtitsa, imagine how different life must have been when only horse carriages filled the cobbled streets. Listen to stories about the old days shared between locals, discover hidden spots within alleyways, and indulge in stories of ancient folklore as told by generations before us.
A Visit to the Ethnographic Museum
A visit to the Ethnographic Museum in Koprivshtitsa is a must if you want to get an insight into the old Bulgarian traditions and culture. The museum, which is located in the old town of Koprivshtitsa, is home to many interesting exhibits that range from traditional costumes and jewelry to furniture, tools and paintings. Here you can discover more about the local culture, customs, and lifestyle as well as learning about the fascinating history of Bulgaria.
The museum consists of several sections, each one dedicated to a different topic. You can explore the traditional Bulgarian way of life by checking out the collections of costumes, handcrafted furniture, embroidery and pottery. There is also an interesting section featuring objects from everyday life such as cooking utensils, furniture, tools, and even musical instruments. Additionally, visitors can view various artworks such as paintings and sculptures.
The most impressive part of the museum is the permanent exhibition devoted to the history and culture of the town itself. Here you can learn more about the struggles of the locals during the Bulgarian Revival period as well as find out how the old town of Koprivshtitsa has developed over time. The museum also offers guided tours for those who would like to delve deeper into the history and culture of this amazing place.
The Ethnographic Museum in Koprivshtitsa is a must-see destination for anyone interested in discovering more about Bulgaria's past and present. It is an invaluable source of information that can help you understand the country better and appreciate its culture and customs. Whether you are a history buff or simply an admirer of old-world charm, a visit to the museum will be a rewarding experience. After exploring the museum, head out to the old town of Koprivshtitsa where you'll find beautiful 19th century architecture, quaint cobblestone streets and grand old buildings. The city center was declared a national architectural and historical reserve in 1968 and walking through its streets is like taking a trip back in time. Take your time exploring the old town and admiring the traditional Bulgarian houses with their distinctive black roofs and ornately decorated wooden balconies. After strolling around the streets of Koprivshtitsa's old town, don't forget to check out the 19th century church at the entrance of the city. This stunning building stands atop a hill overlooking the city below and provides incredible views of Koprivshtitsa's old town. Make sure you take your camera with you because there's no shortage of picturesque scenes here!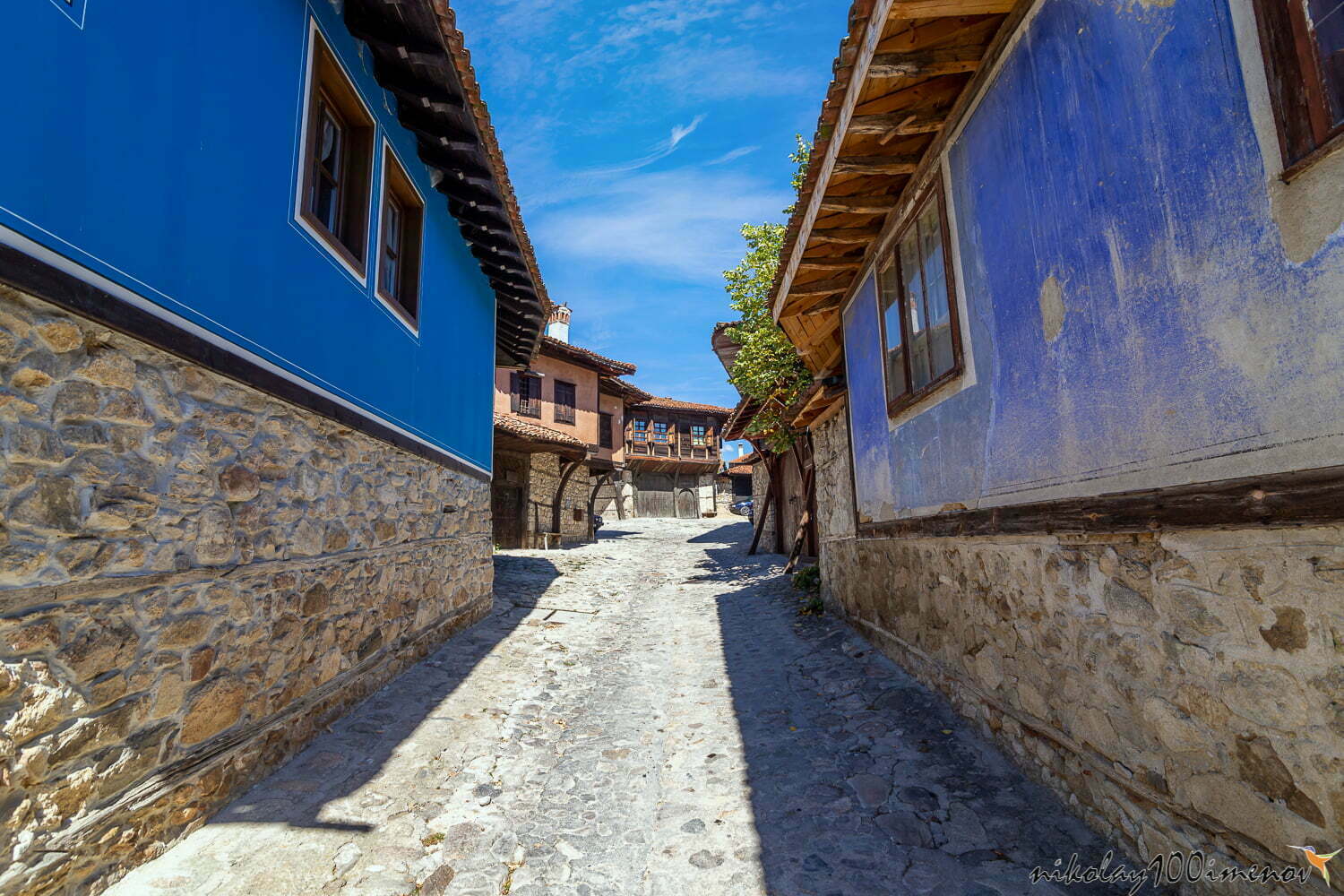 Departure from Koprivshtitsa
As you depart from Koprivshtitsa, take a moment to look back at the old town and all the wonderful sights and experiences it has given you. From the House-Museum of Lyuben Karavelov, to the Museum of Bulgarian Revival Fight, Church of the Assumption and Todor Kableshkov Memorial House, you've had the chance to explore a little piece of history in Bulgaria. If you had more time, there's still so much more to explore in the old town, including the Ethnographic Museum and other churches in the area. Take this time to reflect on what you've seen and all the memories you have made during your stay. You will always be able to look back fondly on this journey back in time to Koprivshtitsa. It is a unique place where one can learn about its rich history and experience its culture first-hand. Many visitors come here with an open heart and mind, only to leave with much richer lives than when they arrived. Whether you were visiting for a few hours or spending the entire weekend, no one can deny that the old town of Koprivshtitsa holds something special for everyone who visits. Even though many of its buildings are hundreds of years old, they still tell stories that can captivate visitors just like they did when they were first built. There is something truly magical about wandering through the cobblestone streets of Koprivshtitsa's old town that makes each visit an unforgettable one. Even after years pass, locals and tourists alike can return here to reminisce about the past or experience its charm again for the first time.